Sports seminars and team building
During a sports seminar, there is this unique effervescence where all the collaborators leave aside their role and their status, to simply enjoy a moment together! In corporate personal trainering, I rely on this favorable and positive energy to anchor pleasant memories. This image of performance and group cohesion will then rekindle daily work and sustainably consolidate team spirit.
I suggest you create, organize and succeed in your tailor-made sports team building. My mission is to make you live a positive and corporate experience in the image of your company, around sport and collective intelligence. You manage the working atmosphere of your team.
More engagement and productivity, less boredom and procrastination

Better posture, less chronic pain

A better atmosphere, less stress

More communication, less tension

Fewer absences, depression, burnout

More cohesion, less conflict

More recognition, less criticism

More fun and creativity, less routine

More motivation, less fatigue and weariness
The positive impact of sport in your business !
Sport in the workplace: a productivity tool
ou are a dynamic company, and you have understood that sport is a necessary tool for…
Strengthen the cohesion of your teams and the feeling of belonging to the company,
Caring for the physical and mental health of human capital, which reflects the very health of the business,</li >
>Put people at the heart of your corporate values, to improve your image, the involvement of your employees and your profitability,
Propel the company into a positive and virtuous dynamic !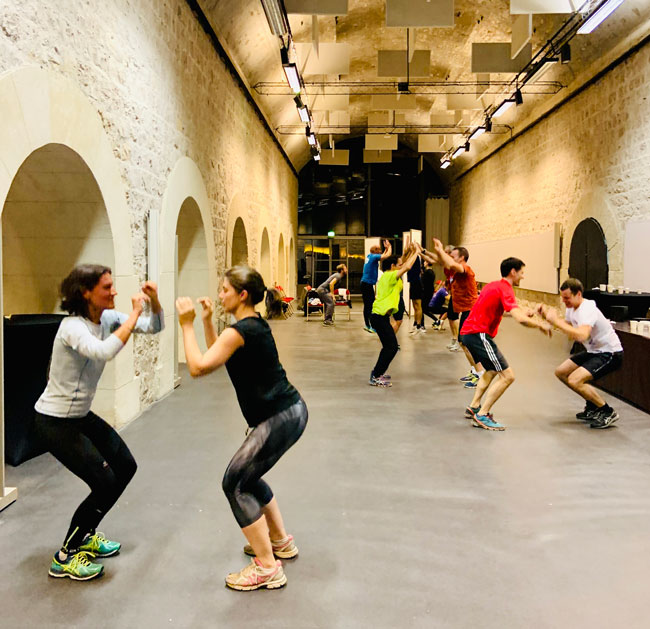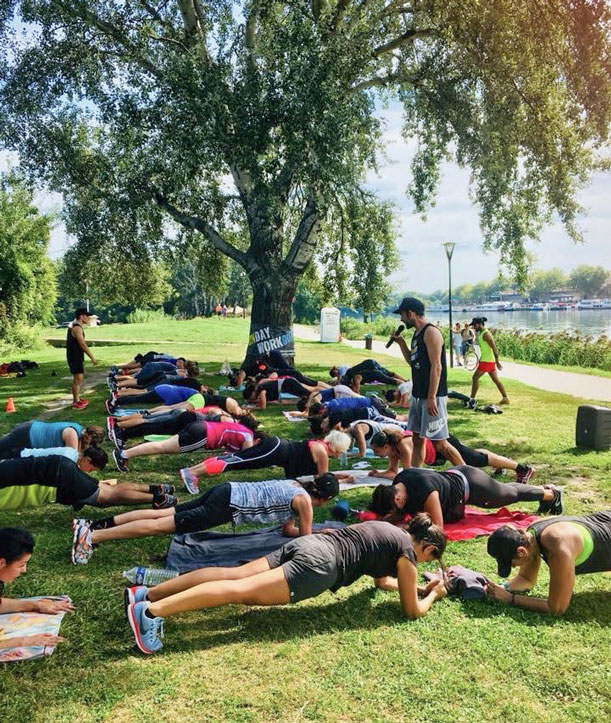 Sport and well-being in the workplace
Each company is unique, defends its values, its vision, its challenges, its objectives, its codes, its identity, its image, its constraints.
I support you in your corporate development and well-being projects, through sport and positive communication.
Many coaching activities are possible depending on your objectives, the needs and physical level of your employees and the structure of the company:
muscle and joint awakening,

musculoskeletal warm-up,

mental preparation,

stretching,

circuit training,

relaxation,

muscle building,

cardio training,

yoga,

pilates,

guided meditation,

hypnosis and NLP.
These companies that trust me